Adhesives –
Conductive & Pressure Sensitive Adhesives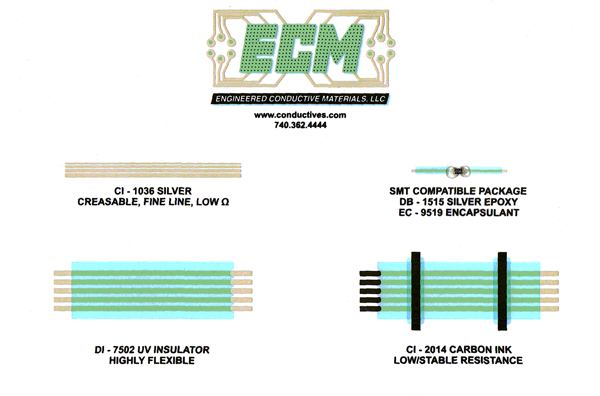 This range of adhesives is used extensively for Membrane Touch Switch applications and includes both conductive
and insulating materials.
The company focuses on solutions for circuit fabrication and assembly to meet customer requirements.
Applications include medical sensors, RFID antennae, printed heaters and solar panels.
Their range also has some specialised products including a UV curing pressure sensitive adhesive.