Two Part Dispensing (2K) –
Precision Two Part Dispensing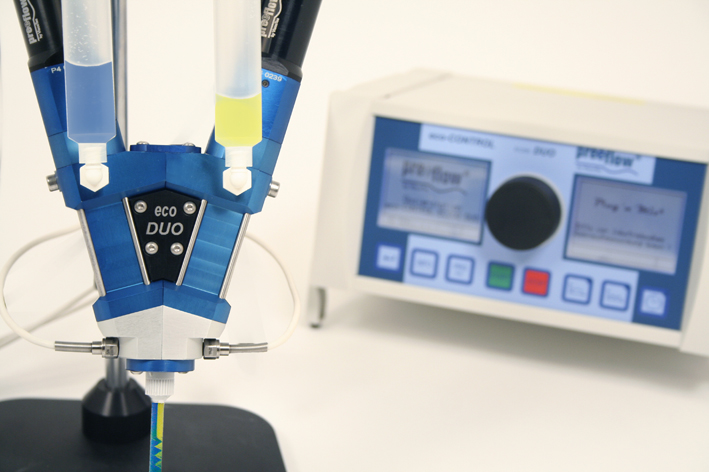 By combining two precision positive displacement variable speed pumps very accurate and flexible dispense systems are possible.
The eco-DUO450 dispense combines two precision dispensers to produce a two part dispenser for very small and accurate applications. With a minimum dispense volume of 0.01ml and an adjustable volume flow of 0.2 to 12.0 ml per minute this unit can give ratios from 1:1 to 5:1., Combined with the eco-CONTROL DUO this unit is simple to program and with output pressure monitoring gives a very reliable solution to delicate dispensing applications. These units use the Mixpac K System Mixers
For large applications there are a range of units and controllers to using the same flexible technology.